What We Do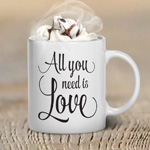 First things first, we love DESIGN ... like a double mocha & cream. Design and everything that comes with it makes us feel warm inside. The concepts that we CREATE, and the IDEAS that we deliver, come from our passion to engage with our clients. We spend time CONSULTING to determine our client's exact needs before getting to work CREATING something that will CAPTIVATE their audience.
Successful web design requires a number of elements: innovative engaging graphic design, fast stable performance, and a clear focus on functionality and usability. Our goal is to use the best media solutions possible to create your web site.
Consultancy is an important part of web design, so we take time to understand you and your business, to determine exactly what your website is required to do. As your website is an extension of your business it has to have the right look and feel. It has to create the right impression. And it has to be useful to the people who will be visiting it.
A Web Design Contract ensures all parties are protected and in agreement with the terms and conditions of the project. All clients are expected to sign a web design contract, and a deposit is required for work to commence.
Web Design BOP : the complete package

Please enjoy our web site. If you have any problems navigating the site please let us know.